about us
donate 
law interns
volunteer
advocacy
A Legal Team You Can Trust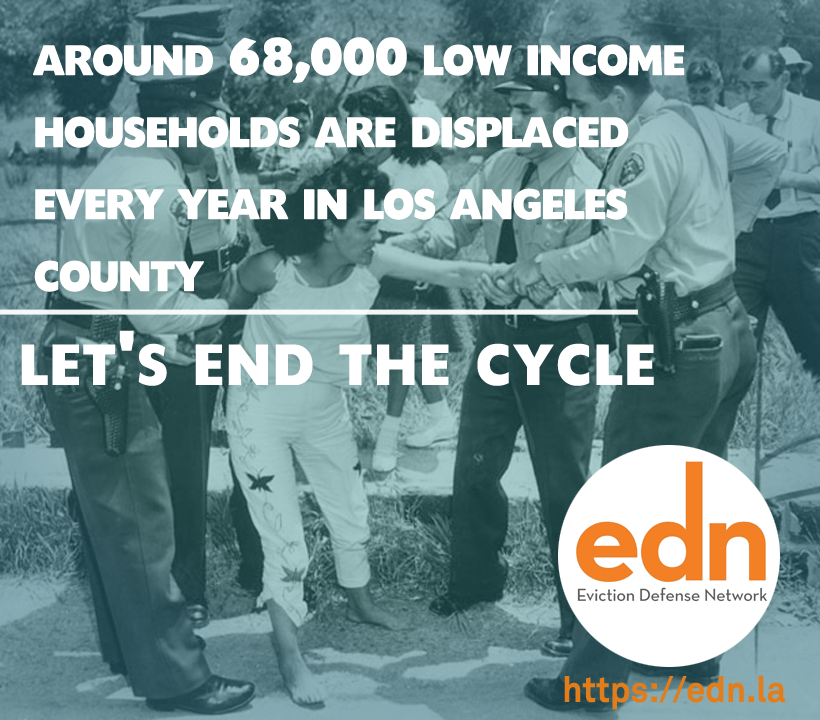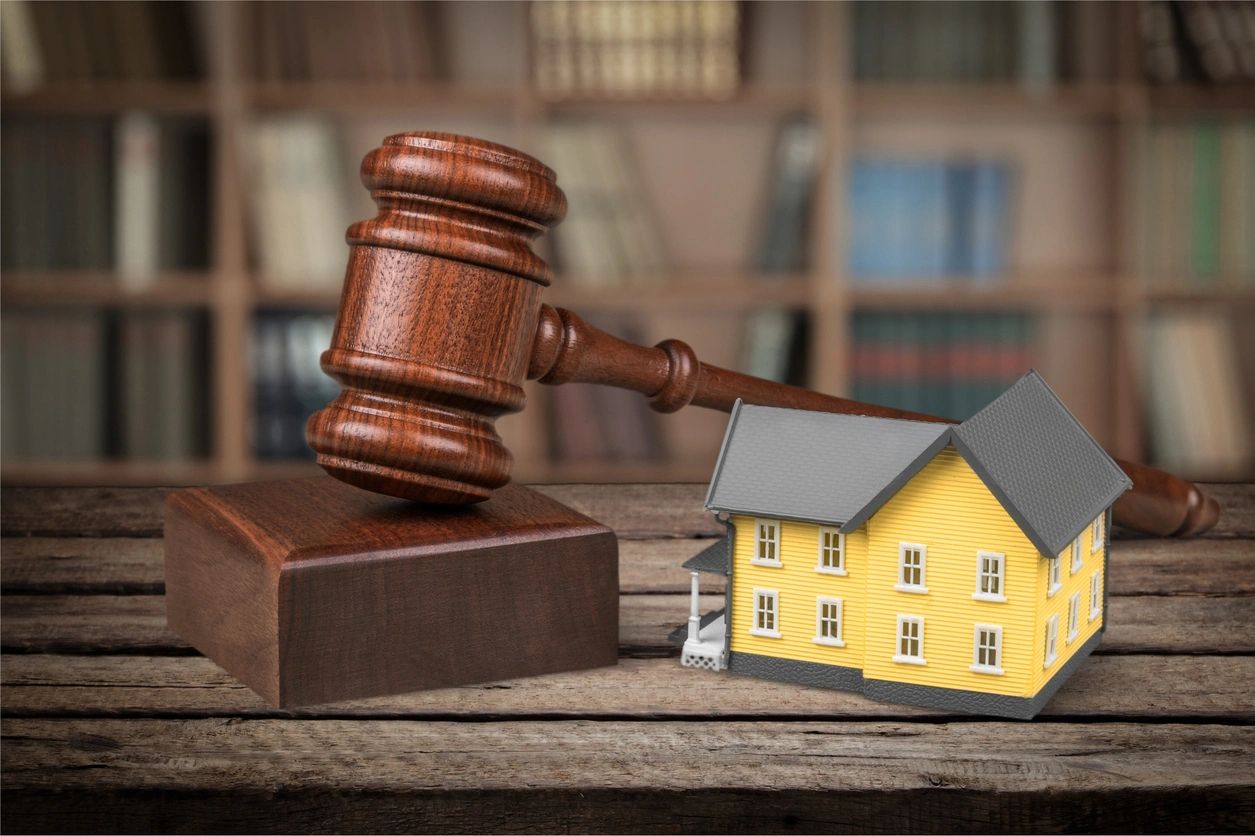 EDN is a 501(c)(3) community based nonprofit. We were founded as a social entrepreneurial experiment dedicated to closing the access to justice gap for families facing eviction in LA County by charging based on ability to pay. 
From 2003 to 2020 our model closed the Access to Justice Gap from 98% to 88%. During the pandemic, we joined our allies in the Los Angeles County Right to Counsel Coalition in establishing the StayHousedLA.org program.
We are currently funded primarily by the City and County of Los Angeles and by the generous donations of other donors. Without our services, Angeleno families go to court unrepresented. 99% of them lose their homes, and find themselves in search of housing with an eviction on their record and a debt to their former landlord.
We are currently raising funds for our newly established Tenant Empowerment Program. Tenants that we cannot represent because we are at capacity are asked to attend workshops and classes where they learn the law and the eviction process and how to represent themselves. TEP is seeing a 99% success rate amongst our graduates. Join us any Saturday morning. For best results, watch these 5 videos before attending.
Interested in volunteering? Text (310) 704-8785 with "I would like to volunteer."
Passionate about human rights? Ready to make a difference in the lives of thousands of people? Want to learn about law? EDN needs outreach volunteers to be part of our community development program: uniting communities against gentrification, bringing to light unfair evictions, preventing homelessness, and much more.
Volunteer at our Zoom webinars, our Court Watch program, or by providing support to tenants going to court.
Your Responsibilities: We seek motivated law students/paralegals to work at our office. We provide practical training. You will draft answers, oppositions to motions, propound discovery, respond to discovery, write meet and confer letters, interview witnesses, and prepare declarations. You will also have an opportunity to attend court hearings with our staff attorneys.
Our responsibilities: We will provide training and supervision. Our goal is to prepare you to become an excellent litigation attorney by the time you finish your term with us. The knowledge you will gain is transferable to any legal practice area.
How will this benefit your career? The litigation experience we offer will prepare you for any job in any litigation firm.
EDN's work is made possible by the generous contributions of our benefactors.
A big THANK YOU to:
2023
Los Angeles County Department of Consumer and Business Affairs
City of Los Angeles
Kaiser Permanente
and the following Champions of Justice
Castelblanco Law Group
2020-2022
Los Angeles County Department of Consumer and Business Affairs
City of Los Angeles
LA Care Health Plan
Change Reaction through a donation by Greg and Jodi Perlman,
Kaiser Permanente
Aids Healthcare Foundation
and the following Champions of Justice
Castelblanco Law Group,
James Sadigh
Philip Shakhnis.
Donations, In-Kind Donations and Wish Lists
Over 50,000 tenants a year face eviction in LA County.
90% are denied access to housing justice. EDN is here to change that. Help us grow. Make a donation today.
You can donate in many ways! We accept in-kind donations - even donations of your time!
Our office needs many things, like:
Volunteers to answer phones in our office, unpacking boxes in our new office, assisting in our digital transition by helping us scan paperwork and items from storage, assisting and supporting tenants at the courthouse by sitting with clients in courtrooms, helping tenants who have issues with technology to complete our online applications, and other helpful volunteering. 
For in-kind donations, we need: 1000 binders, 40 clipboards, 40 folding or stackable chairs, 5 gallon filled water bottles for our cooler, copy paper, masks, COVID tests, hand sanitizer, small food snack bags, 4 small portable scanners to upload documents while in court, 4 laptops, credits for the copy machines at the Los Angeles Law Library, 4 hot spots for laptops and scanners, and prizes & gifts for EDN's Gala silent auction in September. 
EDN can always use volunteers with experience in: 
Grant writing

Accounts Receivable experience

Fundraising and event planning
Join us for an evening of great food, music, dancing and an
artist marketplace on Thursday, September 14.
Admission $50
Low Income $25
Ticket/Sponsorship levels
Champion of Justice $1000 and above
(6 admissions per $1000)
Leader for Justice $500
(3 admissions)
Advocate of Justice $250
(1 admission)
Friend $150 (1 admission)
No one turned away due to lack of funds.
If you have a legal problem, watch this video.
Fill out our online applications.
And come directly to one of our webinar meetings on Zoom. 
Members of the media, please text (310) 704-8785
Want to volunteer? Please text (310) 704-8785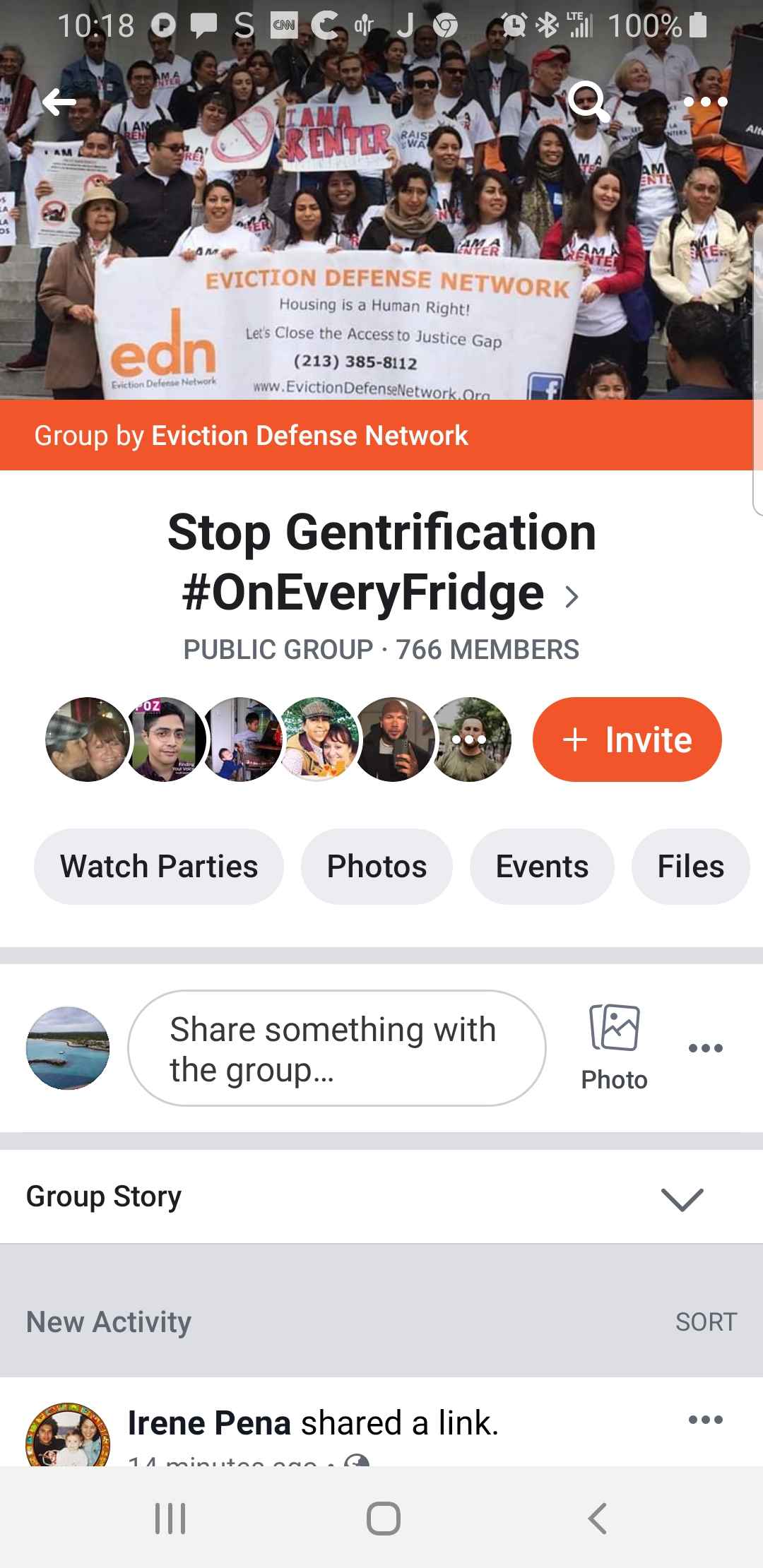 What is the #OnEveryFridge Campaign?
Alicia, a single mother of three who was born and raised in Santa Monica and had lived for more than two decades in the same place lost her eviction case because she did not know where to go for help. She was one degree of separation from the EDN family in six directions; that is to say the friend of six housing activists, but was embarrassed to tell her friends of her plight.
In stark contrast is the story of an elderly resident in a gentrifying neighborhood, who reached out for help when her home of more than 30 years was threatened. Ten years prior she had been given a flyer and told to keep it on her fridge so she could find it when she needed help.
The #OnEveryFridge Campaign is a county-wide initiative to give tenants the resources to protect themselves from displacement. The doors to our refrigerators hold photos, reminders, shopping lists and keepsakes. They are makeshift altars that honor the uniqueness of each of our homes. Why not add the resources that can save those very homes?
#OnEveryFridge will put a legal resource flyer on every refrigerator in Los Angeles County so tenants know where to go at the first sign of trouble with their landlord.
Please promote this cause by:
Sharing the campaign through your social network and tagging your post with #OnEveryFridge,

Emailing us for flyers to distribute to your family, friends, co-workers and in your community.
For more information please email [email protected]
If every tenant in LA County -
resisted displacement…
refused to pay rent increases above the consumer price index…
refused to move in response to a Notice to Quit…
we would stop gentrification in its tracks.